Mix and match hairstyles for any season
Braids have once more dominated the fashion scene and this Irish symbol of power and luck has re-emerged from age–old traditions and into the streets. So there is no stopping you from dressing up your hair with a few outfit ideas. Go girly or go punkish with any braid – just choose the right outfit and the right accessories and have fun!
1. Braids and floral dresses work so well together that it's been used time and time again. Floral designs complement the femininity that braids symbolize in the Irish culture. But that doesn't mean you can't switch things up with this look. Bring in some spunk into your outfit with a leather jacket or a leather ankle boot to highlight the hard and soft contradiction between the two textures, as worn by Jessica Alba. Pair up your floral dress with leggings, too, for a little less of the sunny feel, appropriate for colder weather. But if it's the middle of summer, ditch the bulky wear and go out with simple flats or sandals for a lived-in braid look.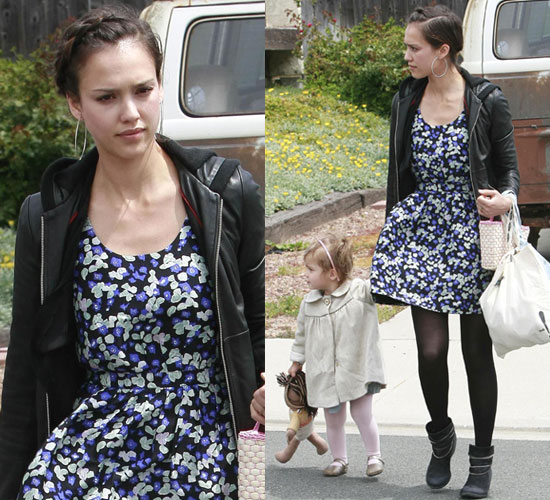 2. There is nothing more iconic than the Valentino braid walking down the runway of Paris Fashion Week. But getting that look with your favorite one-sided Irish braid isn't going to cost you more than $1,000. Put your own Paris-chic spin to any collared shirt dress with a signature style milkmaid braid or a side braid and put it with some black satin ribbon to finish up your hair. (Image source: Marks and Spencer)
3. There is nothing more relaxed and boho-inspired than a tousled hair woven into an Irish-inspired fishtail braid paired with a printed cropped top and washed out denim shorts, all strung together with the rough edges. You can go edgier with a nice Dr. Martens boots or go girly with a flat rubber shoes. Put on some loose plaid shirt for a rocker-inspired look.
Switch up your everyday hair with a fun, adventurous braid pattern and an attitude to match. Braids may take some time to learn, but it's definitely worth it.